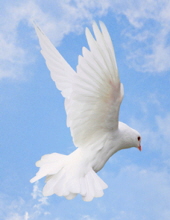 Obituary for Wilma S. Reese
Wilma S. Reese, 86, longtime resident of the Historic Hill District
of Stroudsburg passed away at home on Wednesday, July 24, 2019.
Born February 20, 1933 in West Chester, Pennsylvania, Wilma was the daughter of the late Margaret (Mihalik) and William S. Hickman.
She is survived by Charles Reese and their children Barbara Van Buskirk and her husband Gary, Stephen Reese and wife Dolores, Diane Reese, Scott Reese and Karen Reese- Warner; her grandchildren Alexandra, Briana, Chanel, Stephen Jr., Candice, Cora, Laurel, Brandon, Heath and wife Jen, Richard and wife Megan, Chad and wife Lindsay, Timothy and Zachary; and 19 great-grandchildren; as well as her siblings Shirley Hickman Linda Hickman-Meister.
In addition to her parents she was predeceased by her brothers , William Hickman Jr. David M Hickman and her sister Nancy Alberts.
Wilma enjoyed preparing large family dinners; dancing and Sunday concerts at the Church of the Mount, Delaware Water Gap.
Wilma was a well known and loved member of the community.
She always enjoyed athletic events and loved the ESU Warriors as well as the Stroudsburg Mountineers. One of her favorite past hobbies was baking pies for the ESU Warriors Football team. She was part of the Stroudsburg Football Mothers Club; Junior Women's Club of Stroudsburg.
She worked for the Monroe County Courthouse, the Willow Tree Inn, Camelback and the Tannersville Inn.
There will be a viewing at Bensing-Thomas Funeral Home, 401 North 5th Street, Stroudsburg from on Monday July 29, 10:00am until the service at 1:30pm with Chaplain Barb Gessner officiating the.

In lieu of flowers memorial donations may be made to Monroe County Meals on Wheels, 910 Polk Valley Road, Stroudsburg PA 18360 or ESU Athletic Department 200 Prospect Street, East Stroudsburg PA 18301.