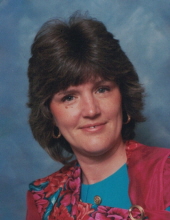 Obituary for Patricia Susan Santillo
Patricia Susan Santillo (Clemens) 63, of East Stroudsburg, passed away on Sunday July 28, 2019 at sunrise.
She was a resident of Stroudsburg for the past 20 years.
Patty was a woman of strong faith, believing in the power and strength of Jesus Christ's love and the beauty and peace that would await her after her passing. She was not one for holding back her opinion and had a knack for telling it like it is, she had a hard life and had a huge heart.
She was a dedicated mother first and foremost she treasured her boys and embraced every moment with them and is the loving mother of Adam and James O'Malley, and the grandmother of Daniel James
She is also survived by her sisters Joan Strowbridge, and Dawn Clemens her brothers John, Steven and Carl Clemens and many nieces and nephews whom she loved and adored, she will be immensely missed by all who knew her.
She was predeceased by hers dear son Daniel O'Malley, her parents John and Ruth Clemens and her sister Ruth Ann Gould.
There will be a viewing on Wednesday July 31, from 4:00pm to 7:00pm at the Bensing-Thomas Funeral Home, 401 North 5th Street, Stroudsburg.
Burial will be on Thursday August 1, 2019 at 10:30am in the Stroudsburg Cemetery.