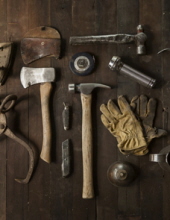 Obituary for Michael A. Bradley
Michael A. Bradley, 60, of Stroudsburg, passed away on Thursday August 29, 2019 at the Lehigh Valley Hospital - Pocono. He was the husband of Donna (Knecht) Bradley, they were married for 12 years.
Born August 8, 1958 in Rockaway, New Jersey, the son of the late Raymond and Barbara Bradley. He was a resident of Stroudsburg for the past 15 years, and prior to that of Rockaway, New Jersey.
He was an active member of the Salvation Army in East Stroudsburg, where he was involved with the Red Kettle's, The Senor Club, and volunteered unselfishly a the homeless shelter and food pantry.
In addition to his wife, Michael is survived by his 2 brothers, John and Raymond, his sister Susie; 2 stepsons, Jordan and Brandon Knecht; 2 great grandchildren Myla and Coulton, and 2 nieces Faith and Olivia Atkins.
Memorial funeral services will be held at on Tuesday October 1, 2019 at 10:00am at the Salvation Army, 226 Washington Street, East Stroudsburg.
The Bensing-Thomas Funeral Home, 401 North 5th Street, Stroudsburg is in charge of the arrangements.