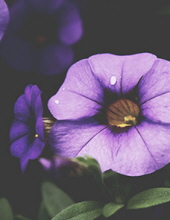 Obituary for Lucille Barbara Duffy
Lucille Barbara Duffy, 72, of Bartonsville, passed away on Friday August 30, 2019. She was the loving wife of William F. Duffy, they were married for 39 years.
Born December 4, 1946 in Scranton, Pennsylvania, the daughter of the late Samuel and Catherine "Helen" ( Mihalko) Pusateri. She was a resident of Monroe County for most of her lifetime and was a graduate of Stroudsburg High School with the Class of 1964.
She was a member to the Church of Saint Luke, Stroudsburg
She worked as the office manager for Giant Markets in Scranton,
In addition to her husband, she is survived by her sister Claudia Lorimer of West Palm Beach, Florida, her brother Salvatore Pusateri and his wife Donna of Stroudsburg, her step daughter Lia Duffy of Pittston and many nieces and nephews.
Funeral services will be private and at the convenience of the family and burial of her cremated will remains will be at Saint Catherine's Catholic Cemetery, Moscow.
The Bensing-Thomas Funeral Home, 401 North 5th Street, Stroudsburg is in charge of the arrangements.