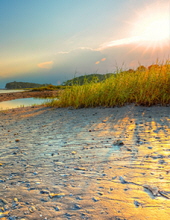 Obituary for Justin B Marshall
Justin B. Marshall "Blake" 65, of Bartonsville passed away on July 27,2019.
Born on September 30, 1953 in Kremmling, CO he was the son of the late Doris (Cortright) and Justin LaVern "Vern" Marshall
Blake enjoyed talking to people, jazz music and loved dogs.
Blake was survived by his 5 cousins; Timothy Cortright of North Plainfield, NJ; Margie Cortright of Stroudsburg, PA; Barry Cortright of Baltimore, MD; Gene Cortright of VA and Bryan Papillon of Pheonixville, PA.
In addition to his parents he was predeceased by 3 aunts and 3 uncles.
A graveside service will take place on Friday, August 2, 2019 at 10:00 am at Prospect Cemetery in East Stroudsburg with Pastor Margie Good officiating. Blake will be buried alongside his Mother and Father.
In lieu of flowers donations made be made to the Animal Welfare Society of Monroe County (AWSOM) PO Box 13, Stroudsburg, PA 18360.