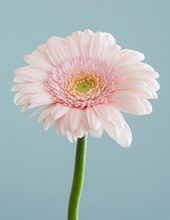 Obituary for June M. Kline
June M. Kline, 83, of East Stroudsburg, passed away on Wednesday August 14, 2019.
Born June 13, 1936 in Phillipsburg, New Jersey, the daughter of the late William T. and Hilda (Brodt) Kline. She was a resident of Monroe County for the past 6 years, and prior to that of Northampton County.
She is survived by her sister Helen E. Kline of East Stroudsburg and cousins.
There will be a viewing on Saturday August 17, 2019 at 11:00am with funeral services at 12:00noon at the Mount Zion Evangelical Wesleyan Church, at the intersections of Wigwam Park Road and Cranberry Road, East Stroudsburg with Pastor Kevin Hunter officiating.
Graveside services will be held on Monday August 19, a the Plainfield Church Cemetery, Plainfield Township, Northampton County at 10:00am
The Bensing-Thomas Funeral Home, 401 North 5th Street, Stroudsburg is in charge of the arrangements.