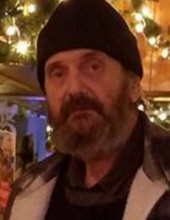 Obituary for George James Schneck II
George James Schneck II, 67, of Stroudsburg, passed away on Wednesday August 14, 2019 a the Lehigh Valley Hospital - Pocono. He was the husband of Diane M. (Bush) Schneck.
Born November 27, 1951 in Palmerton, Pennsylvania, the son of the late George J. and Ann Veronica (Kralik) Schneck. He was a resident of Monroe County since 1965.
He was a peacetime veteran of the National Guard.
Prior to his retirement he worked for the Pocono Record in delivery services for over 25 years. Prior to that he worked at the former Pat & Reds Tire Store in East Stroudsburg.
In addition to his wife, he is survived by his 3 children, Tina Marie Nunn and her husband George of Stroudsburg, Tony Joe Schneck and his wife Michelle of Scranton and Tracy Kale and her husband Elmer of Stroudsburg.; his 4 grandchildren James Schneck, Annalynn Kale, Zachary Kale and Julia Schneck; and his great grand daughter Janessa Schneck.
He is also survived by his sister Kathryn Driscoll and his brother Michael Szakacs; extended family Matt, Amanda, and Emily.
A celebration of life will be held at a later date.