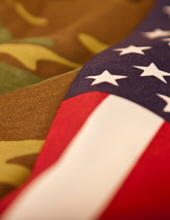 Obituary for Francis John Keller
Francis J. Keller of Valley View passed away unexpectedly on Sun., Oct. 13, 2019. He was born Dec. 23, 1958 in Hackensack, NJ to Barbara and Francis G. Keller.


He served in the U.S. Navy. He worked for Wal-Mart for 12 years. His passion was spending time with his granddaughter.


He is survived by his wife, Kelly; sons, Ryan and Brandon; stepchildren, Ryan and Kirstie; granddaughter, Kairi; brothers, Robert and Michael; sisters, Victoria and Roseann, and several nieces and nephews. He was preceded in death by his parents; a brother, Vincent; and niece, Miechele.


A memorial service with Military Honors will be held on Wednesday, October 23, 2019 at 2:00pm with Pastors Dana Antal and Lynda Keefer officiating with a visitation from 1:00pm until the time of the services at the Bensing -Thomas Funeral Home, 401 North 5th Street, Stroudsburg.