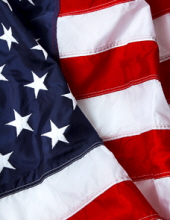 Obituary for Floyd Arthur "Bud" Williams
Floyd "Bud" Williams Jr.

5/22/1934 to 3/10/2020
Floyd "Bud" Williams Jr. of Stroudsburg passed away on Tuesday evening March 10th 2020. He was the loving husband of Patricia Williams, with whom he had celebrated 56 years of marriage in October. Born in East Stroudsburg, Bud was the son of the late Floyd and Cora (Lambert) Williams of Stroudsburg. Bud was a lifelong resident of Stroudsburg.
Upon graduation from Stroudsburg High School he enlisted in the Navy where he was a member of the Seabees. He served in Operation Deep Freeze spending two years in the Antarctic. He also spent time in New Zealand, Bermuda and Hawaii with the Seabees before being honorably discharged. He came back to Stroudsburg where he worked and was co-owner of F. A. Williams & Son Garage on Phillips Street with his father for 45 years. He was a member of the American Legion Post 346 and the Fraternal order of the Eagles. He was a proud business owner and worked very hard.
In addition to his wife Patricia McClintock Williams,he is survived by his son Floyd "Chip" Williams III and his wife Lynda of Stroudsburg and his former daughter in law Allison Heimbach Williams of Berwick, Pa. He is also survived by three grandchildren : Audra and Adam Williams of Stroudsburg and Luke Williams of Berwick, Pa.
He was preceded in death by a son Heath Williams.
Per his wishes, there will be no services. Arrangements are being handled by Bensing-Thomas Funeral Home.
In lieu of flowers, memorial donations can be made to the American Legion Post 346, at 126 East Fifth Street East Stroudsburg 18301.