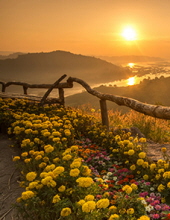 Obituary for Christopher George Vega II
Christopher George Vega II, 29, of Quakertown, formerly of Stroudsburg, passed away on Friday at home.
Born January 19, 1990 in East Stroudsburg the son of Christopher G. Vega and Kimberly Marie Shotwell, Chris was the energetic unique child forever pulling pranks. He grew up to be a strong shoulder, a kind listener, and a trusted ally, especially to others during his recovery.
Chris was a very active member of the NA community and recently began working at a recovery center where he was once a member. He wanted to impart what he was given there.
Chris is survived by his parents, his beautiful children Caysen and Ashlynn, his sisters Miranda, Krystle, and Alex, his stepmother Lisa, his brother Seth and stepbrothers Joseph, Charles, and Steven along with a never ending list of close friends and family. All of these people will forever carry him on in heart and memory.
There will be a visitation on Friday August 2, 2019 from 4pm until 8pm with Catholic Prayer Services at 6 PM at the Bensing-Thomas Funeral Home, 401 North 5th Street Stroudsburg with clergy from St Matthews Catholic Church officiating.
Graveside services will be held on Saturday August 3, at 10:00am at the Riverview Portland Cemetery.
In lieu of flowers, memorial donations may be made to Chris Vega and Family.