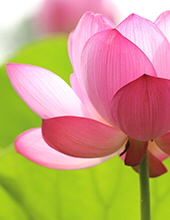 Obituary for Alvesta Gouger
Alvesta Heckman Gouger passed away Peacefully Thursday June
27,2019,while under Hospice care at Grace Park Senior Living, where she
was a resident for the past four years.
She was the widow of the late Franklin Gouger, a Navy veteran.
She was born April 7, 1924 in Stroudsburg ,PA.
The daughter of the late Jasper Heckman and Addie Boorem Heckman, she
was
the youngest of 8 children and lived in Monroe County PA her entire life.
She attended Stroudsburg High School and during World War II she worked
at Nu Maid Hosiery and Hughes Printing Co, while her husband was on duty
in the Pacific for two and a half years.
When he returned home they built their home in Stroud Township
Stroudsburg, Pa., where they spent the remainder of their lives, being married
56 years at the time of his passing.
She was secretary treasurer of the annual Boorem family reunion Paradise
Valley, PA,
from the 1940s till the last reunion in the late 1990s.She communicated with
Jeffrey L. Thomas providing genealogical records for the Boorem family
history making them available on the internet. "A History of The Boorem
Family In America, Pioneers of Pennsylvania, The John Boorem Line"
She enjoyed travel through out the United States and the highlight of her life
was when her grandsons traveled with her in
Europe.
She is survived by a son and daughter-in-law ,Ronald and Susan Dildine
Gouger.
Two grandsons Daniel Gouger and partner MarcAntony La Guerra of New
York, NY; and Jason Gouger and wife Desirae Gouger of Portland, OR and
two great grandchildren Lucas and Paige Gouger of Portland, OR. , and
many nieces and nephews
She was preceded in death by brothers Paul Heckman, Clair Heckman,
Gerald Heckman, and John Heckman, sisters Beulah Motts, Nina Lambert
and Myrtle Shamp.
She was of the Methodist faith.
There will be a viewing Friday, July 5,2019 from 12:30 to 1:30, followed by
funeral service
at 1:30 at the Bensing and Thomas Funeral home North Fifth Street
Stroudsburg, PA.
The Rev. Margie Good will officiate.
Burial will follow at Keokee Chapel Cemetery, Paradise Valley, PA.
Memorial donations may be made to the Stroudsburg United Methodist
Church.
A special thank you to the staff at Grace Park, with whom she made many
friends
and the nurses and aides from Compassionate Care Hospice for the
exceptional care
she was given.